Focusing on aerosols
We have a large number of instruments for advanced measurement of airborne particles, including their size distribution, mass, chemical composition, light scattering, density, water absorption and fluorescence. Additionally, small and portable devices to assess exposure in microenvironments, or for personal exposure, are available. There is also a variety of technologies available for generating aerosol particles in different size ranges and from different sources. In addition, we have the ability to transform the aerosol by, for instance, changing the electrical charge or surface layer of the particles.
The laboratory environment consists of three major halls and four smaller rooms, with a total area of 400 m2. In the halls there is a climate controlled experimental chamber (floor area 9 m2 and height 2.4 m), vacuum and compressed air systems, sterile benches, chemical and electronic supplies, and filter handling equipment. The aerosol and climate laboratory is also adapted for handling of biological aerosols (microbiological risk class 2).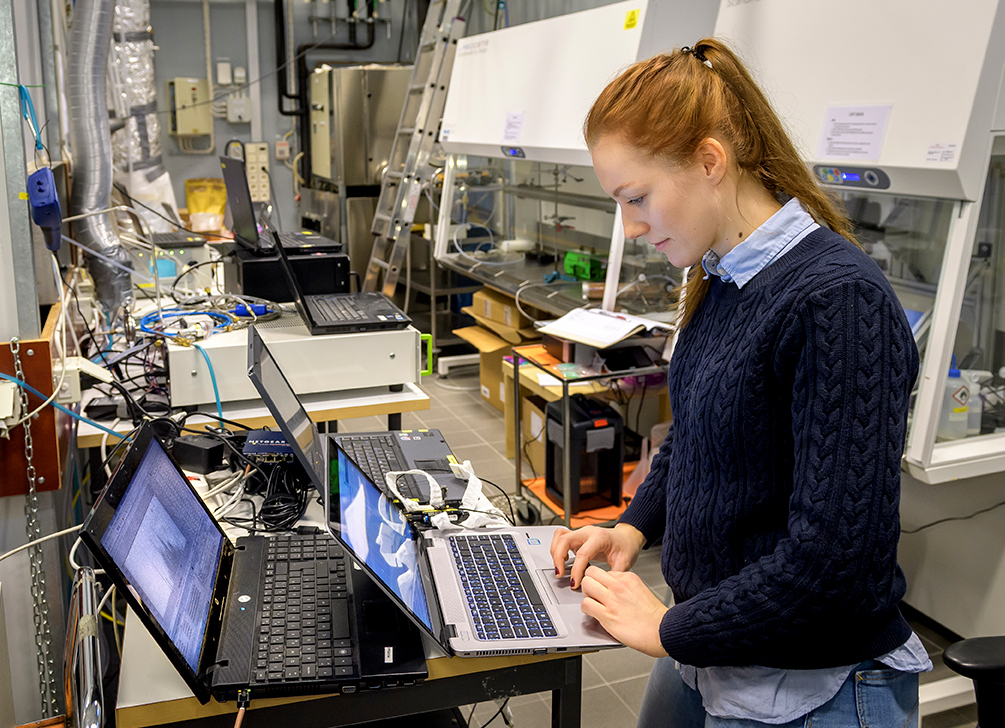 Chambers and processing of aerosols
The Aerosol and climate laboratory has different types of chambers and containers where we can capture and transform particles. The largest chamber is 22 m3, with stainless steel walls, an airlock and ability to regulate temperature and humidity. Containers are also available for handling toxic or potentially contagious aerosol particles.
We use different techniques to study how aerosol particles are affected by temperature changes (up to around 1000 ° C), ozone, UV light, humidity or gas composition.