Virtual Reality laboratory
The Virtual Reality lab is an interdisciplinary meeting point for visualization and new interaction technologies. We have partnerships in the academic world, in terms of research projects and courses, and in the private and public sectors.
What is Virtual Reality?
Virtual Reality can be described as an artificial environment that has been created digitally. By providing the user's senses with information as realistic as possible, the user is presented with a version of reality that doesn't really exist, but that can be experienced as very convincing.
VR is an important aspect of far more than computer games and movies – two popular areas of use. Whenever something is too risky, expensive or unpractical to do in real life, Virtual Reality is the solution. From flight simulators and virtual operating rooms to city planning and therapy, the technology allows us to take virtual risks to gain real experience and knowledge.
There are many types of Virtual Reality systems. Two important features that can be found in almost all of them is seeing or experiencing things both three-dimensionally, and in actual size.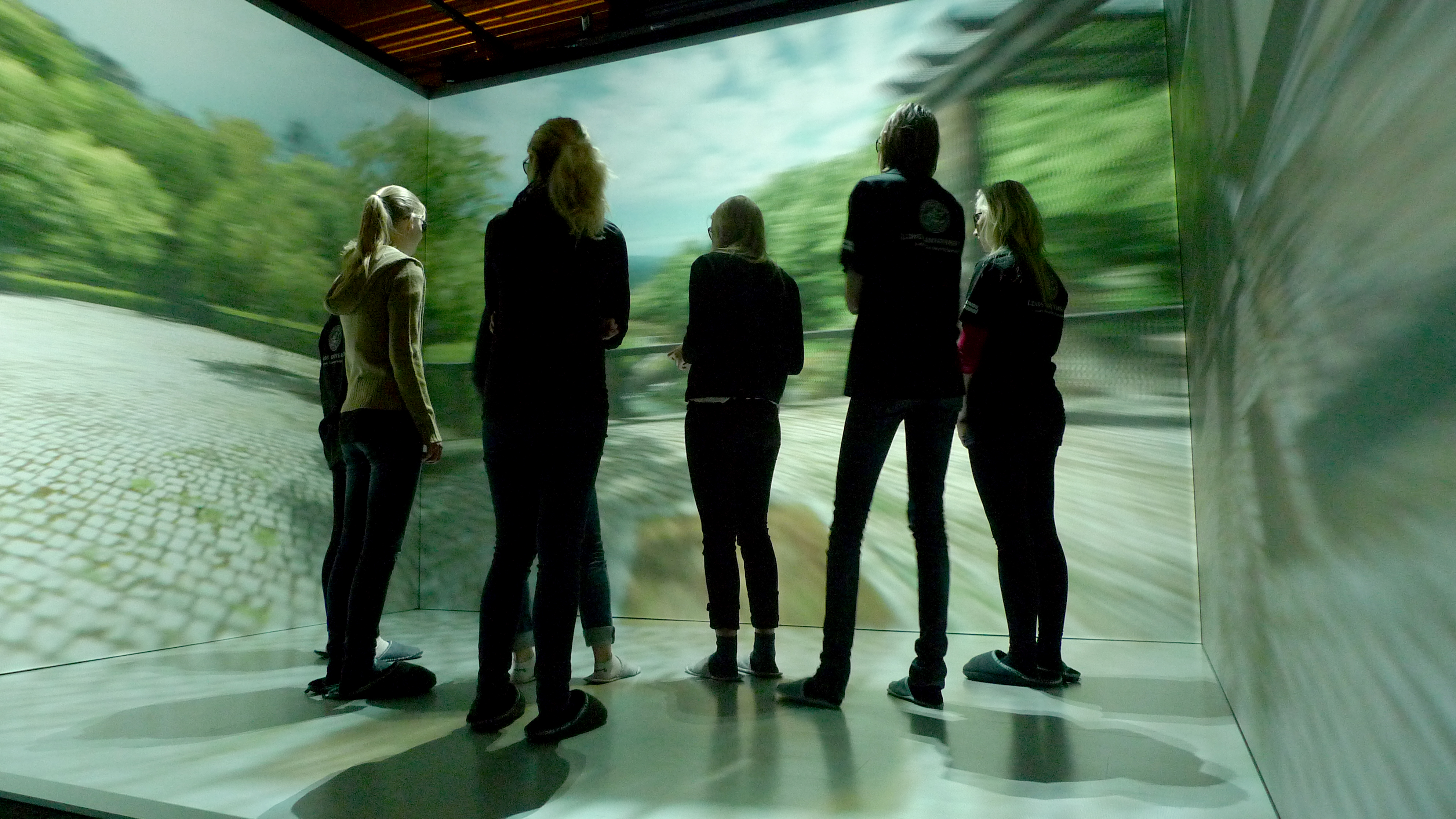 In the large demonstration hall there are several display systems for experiencing high immersion – the feeling of being totally surrounded by a virtual environment. You will also find different simulation set-ups such as the one for driving a car and the one with haptic (tactile) feedback.
Examples of questions we work with in the VR lab:
Can the visualization of buildings and living environments support urban planning?
How can we visualize and experience our cultural heritage?
Do virtual natural environments have a beneficial effect on people's health?
Do virtual avatars have a function in the survey of stress reactions?
Do virtual models support the planning of future healthcare settings?
Can visualizations support the discussion of how work in the future will be organized?
How do we create a sustainable city?